Biomimicry: Luc Schuiten's vision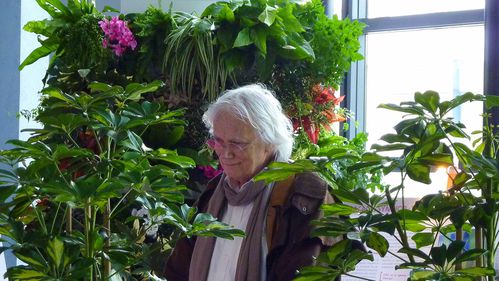 A few days ago, I was lucky enough to cross in France Luc Schuiten, a belgian architect and visionary artist who imagines vegetal cities. These pictorial works take us in cities where Nature would have resumed its place among buildings. Far from ghost cities left by people where plants and animals would have got back to a formerly lost ground, Luc Schuiten exposes cities in symbiosis with Nature, where life and human activities would be in accordance with Nature. These magnificent and poetic illustrations question us about the relation between man and its natural environment, about our common future on the planet and the future of cities.


One of its concepts, the "archiborescente city", is a biomimetic city where forms, materials and interactions take model on nature: trees which are of use as structure for buildings, bioconcrete produced by shells, bioglass by insects, by solar or wind energy. These ideas although forward-looking and artistic are nonetheless based on concrete and strongly desirable technologies.

But let his works speak about themselves:
Vegetal City


Résilient Town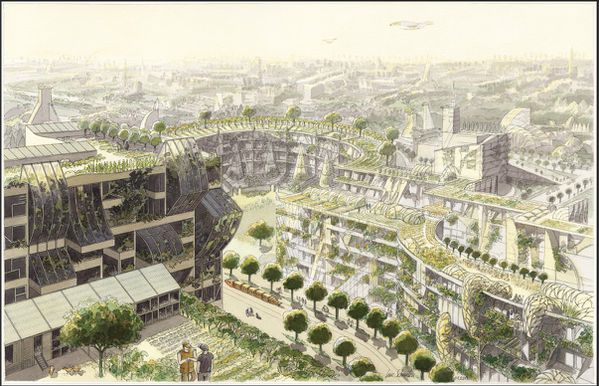 If you look caefully in the streets of his imagined cities, you can find a kind of transportation mode very different from what we practise today. The image below present the concept.